Events Programme 2017
Find out what events we will be holding in 2017, which includes our 50th anniversary luncheon in April, and the national AGM in Birmingham, as part of our semicentenary celebrations.
All Meetings, Half Day and Day Schools will now be held in the John Lee Room at the Birmingham & Midland Institute, 9 Margaret Street, Birmingham, B3 3BS unless otherwise stated for a specific event. (Click to view in Google Maps).


REGIONAL ANNUAL GENERAL MEETING
Saturday 11th February, 10.30 a.m.
Cost: FREE

AGM & Announcement of the Winner of the 2016 Conservation Award
Following the AGM there will be a presentation of casework from the Casework Committee.

Booking Not Required


HALF-DAY SCHOOL: FROM TOWN TO CITY - THE VICTORIAN STREETSCAPE IN BIRMINGHAM
Saturday 11th March, 09:45 a.m.
Cost £16 (£10 full-time students) to include tea or coffee at registration

The industrial town of Birmingham achieved its city charter in January 1889. At that time it was also developing all the buildings and features associated with the streetscape of Victorian and Edwardian town centres. This morning will focus on these features.

We will start with coffee and registration from 9.45 am. At 10.15 Joe Holyoak, local architect and Vice Chairman of this branch of the Victorian Society will chair the presentations from our 3 speakers. Professor Roger Ward will be expanding on Chamberlain's vision and the development of Corporation Street. Our Chairman, Stephen Hartland, will illustrate the range and nature of street furniture and adornments. David Eveleigh (from the Ironbridge Gorge Trust) will be looking specifically at the necessary development and design of public conveniences.
Lunch is not included in the price but if you would like to stay at the BMI for lunch please order your sandwiches and refreshments when you have morning coffee.
Please download the Booking Form here.


SEMICENTENARY LUNCHEON
Sunday 9th April,
12.30 pm for 1.00 pm.
Cost: £26.00 per person

To celebrate the Group's semicentenary it is fitting that we return to Highbury, formerly the home of Joseph Chamberlain, where we also celebrated our 25th anniversary.
As a man with great ambitions for himself in the political world, and with a son who was being made ready to follow in his footsteps, Chamberlain wished to own a house that reflected his status and importance in Midlands society. Designed by J. H. Chamberlain, it is now Grade I Listed and will be an ideal place to view and enjoy while we reminisce about our Group's activities and successes over the past 50 years.

We will be joined by the Director of the Victorian Society, Chris Costello, along with former Chairmen of our Group and civic dignitaries from across the West Midlands.

Please download the Booking Form here. Prior booking essential.


GUIDED TOUR OF EDGBASTON GUINEA GARDENS
Saturday 13th May,
2.00 p.m.
Cost £5 including refreshments
Bookings to be received by Friday May 5th

These gardens are a unique example in Birmingham of Georgian/Victorian working class detached rented gardens established as a green escape for residents of the expanding town with an annual rent of 1 guinea. Grade ll listed on the Register of Historic Parks & Gardens they are still in use for their original purpose, although some plots have been sadly lost.

We will be shown round by members of the Tenants Committee and are limited to 20 participants, with priority for members of the Society.

If this event proves to be heavily oversubscribed we may be able to arrange a 2nd visit. The Gardens are situated at the bottom of a lane off Westbourne Road, Edgbaston. (Nearest post code is the Tennis Club: B15 3TR). Just past the Botanical Gardens and the adjacent Study Centre there is a lane on the left with a green sign for the Tennis Club. The Guinea Gardens are 0.8 miles down the lane, past the Tennis Club and playing fields. There is limited parking so if you feel able to walk a short distance please park on Westbourne Road.

Due to the limited spaces, and on this occasion ONLY, Helene will contact you to let you know if you have been allocated a place..

Please download the Booking Form here.


WALK AROUND DIGBETH LED BY JOE HOLYOAK
Wednesday 21st June, 6.30 p.m.
Cost £5 including refreshments

Meet at Moor St Station.

Digbeth is the counterpart to the Jewellery Quarter on the other side of the city centre: an industrial inner city quarter almost entirely within conservation areas. While not so pretty as the JQ, it has a longer history, and it is undergoing a similar process of incremental change and development. As the arrival of High Speed 2 comes closer, this process will accelerate, causing new threats to historic fabric and character.

We shall take a walk through its streets to look at buildings, canals, viaducts and river, starting at Moor Street Station and ending at the Custard Factory.
Please download the Booking Form here.


A DAY VISIT TO NEWLAND CHURCH (THE BEAUCHAMP COMMUNITY) & MADRESFIELD COURT, WORCESTERSHIRE
Saturday 15th July, 9.15 am.
Cost £40*
Bookings to be received by Monday 12th June

The trip includes morning refreshments, lunch, entrance fees and donations
Our Endeavour coach will leave Church Street, Birmingham, just by the Cathedral, at 9.15 a.m. and refreshments will be ready on our arrival at Newland, before we tour the complex, including St Leonard's. A buffet lunch will be provided at the Swan pub in Newland (a range of sandwiches including vegetarian).We will then travel the short distance to Madresfield Court for a 2.30 p.m. guided tour followed by a visit to the gardens. Please note that we are unable to guarantee refreshments at Madresfield Court which will also include a lot of stairs and standing up.
Newland is now a community for retired Anglicans, but was designed in the 1860s by Philip Hardwick for the Earl Beauchamp of Madresfield Court for 'twenty four decayed agricultural labourers'. Hardwick's Grade I listed St Leonard's is known for its elaborate interior decoration with frescos and stained glass by Hardman & Clayton & Bell. We will view the exterior of the alms house range and also the Gate Tower, apparently built to Hardwicke's original design exhibited at the Royal Academy, 1861.
Madresfield Court (rated by Simon Jenkins as one of his 100 best houses) stands at the foot of the Malvern Hills in a perfect moat. What you see today is a remodelling by Hardwick, from 1863 onwards, of a medieval manor house for the 5th & 6th Earls. The interiors are mostly his with some outstanding early 20th century Arts & Crafts work for the 7th Earl. The Library was remodelled and expanded by C.R.Ashbee and the Guild of Handicraft. The Chapel is an Arts and Crafts delight commissioned from the Birmingham Guild of Handicraft in 1902 with work by Bidlake, A.S.Dixon, Georgie Gaskin, etc.
Please download the Booking Form here.


NATIONAL ANNUAL GENERAL MEETING IN BIRMINGHAM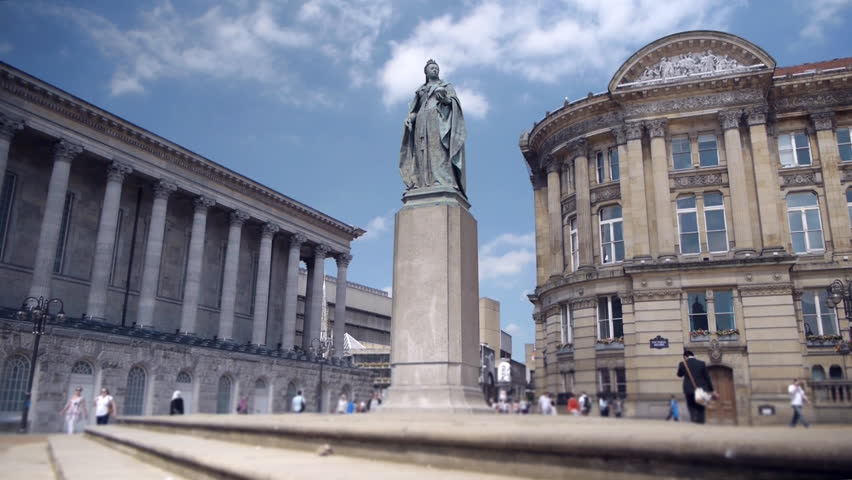 21st-23rd July

As we celebrate our 50th anniversary, we welcome members from across the country to the AGM on the Friday, and guided tours of central Birmingham and its suburbs, taking in many of its Victorian & Edwardian architectural gems.
Full details will be available in the Blue Sheet issued with THE VICTORIAN magazine.


AN AFTERNOON GUIDED TOUR AROUND DUDLEY TOWN CENTRE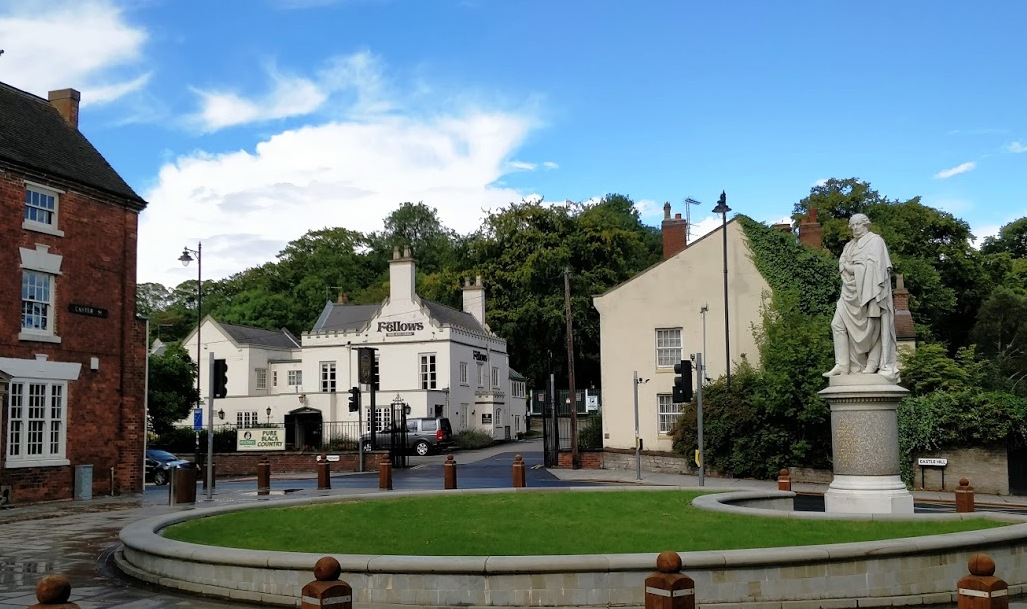 Saturday 30th September, 5.00 p.m.
Cost £7.50
Bookings to be received by Wednesday 27th September

We will be led by Jayne Pilkington, Senior Conservation Officer for Dudley.
After an introduction, with refreshments, at the Old Glass House pub at 5pm (around the corner from the Market Place), we will take a circular route, to include many Victorian and Edwardian buildings, and seeing the restored Dudley Fountain, which recently won our 2016 Conservation Award, before finishing back again at the Old Glass House for a pub meal, at your own expense at about 7pm.
Please download the Booking Form here.


PRESENTATION OF THE 2016 CONSERVATON AWARD FOR DUDLEY FOUNTAIN
Tuesday 17th October, noon.
Dudley Fountain, Market Place, Dudley
Cost FREE

At noon on the 17th October, the Dudley Fountain will mark 150 years since its inauguration by the Countess of Dudley on 17th October 1867.
To commemorate this milestone, the Victorian Society, West Midlands group will present to the Mayor of Dudley a bronze plaque and commendation scroll as winners of the 2016 Conservation Award for the restoration and conservation of the fountain.
Joining the Mayor of Dudley and officers of the Society will be the Leader of the Council, Ward Members and Senior Officers from the Council, as well as those who were involved in the restoration of the fountain, both in-house officers and contractors and consultants.
It seems an appropriate way of celebrating this distinctive and unique part of Dudley's architectural heritage.
All are welcome to attend.


DAY SCHOOL: HOUSING FOR ALL CLASSES OF SOCIETY IN THE VICTORIAN MIDLANDS
Saturday 18th November
10.15 a.m. - 4.15 p.m.
Registration from 9.45 a.m.
Cost £35.00 to include lunch and refreshments.

Bookings to be received by Saturday 11th November

This day school will take a rather different approach to the focus on the Victorian buildings, their interiors and exteriors, which we have looked at in the past.
Our speakers will not only focus on architectural design, but more importantly on who lived in the buildings, and the motivation of those who built them. The day will start with a presentation by Jo-Ann Curtis, History Curator for Birmingham Museums Trust. Jo's focus will be on the clearance of 19th century working class housing in Birmingham, as part of Joseph Chamberlain's Improvement Scheme, and illustrated through the photographs of James Burgoyne.
Michael Harrison, lecturer and writer on Bournville, will outline the philosophy of the Cadbury brothers in building the Bournville estate.
Barbara Nomikos from the Moor Pool Heritage Trust will look at the later Moor Pool Estate and J.S. Nettlefold's motivation in setting it up.
Finally Janet Lillywhite will contrast the earlier housing with the decidedly Middle Class area of Anchorage Road, just to the north of the Sutton Coldfield town centre, which is an example of speculative development of some 30 'villa residences' built between 1870 and 1914.
Please download the Booking Form here.